Temporary Structure Installation & Long Term Hire
24 Carrot Events will supply Temporary Structures such as covered walkway and mobile unit cover. We can custom build a structure to access Mobile Scanner Units during hospital servicing and repairs.
Our team will install suitable temporary structures for the mobile scanner unit. We will work closely with the Health Board and mobile unit supplier. This will enable the unit to be up and running as quickly as possible to avoid any unnecessary delays.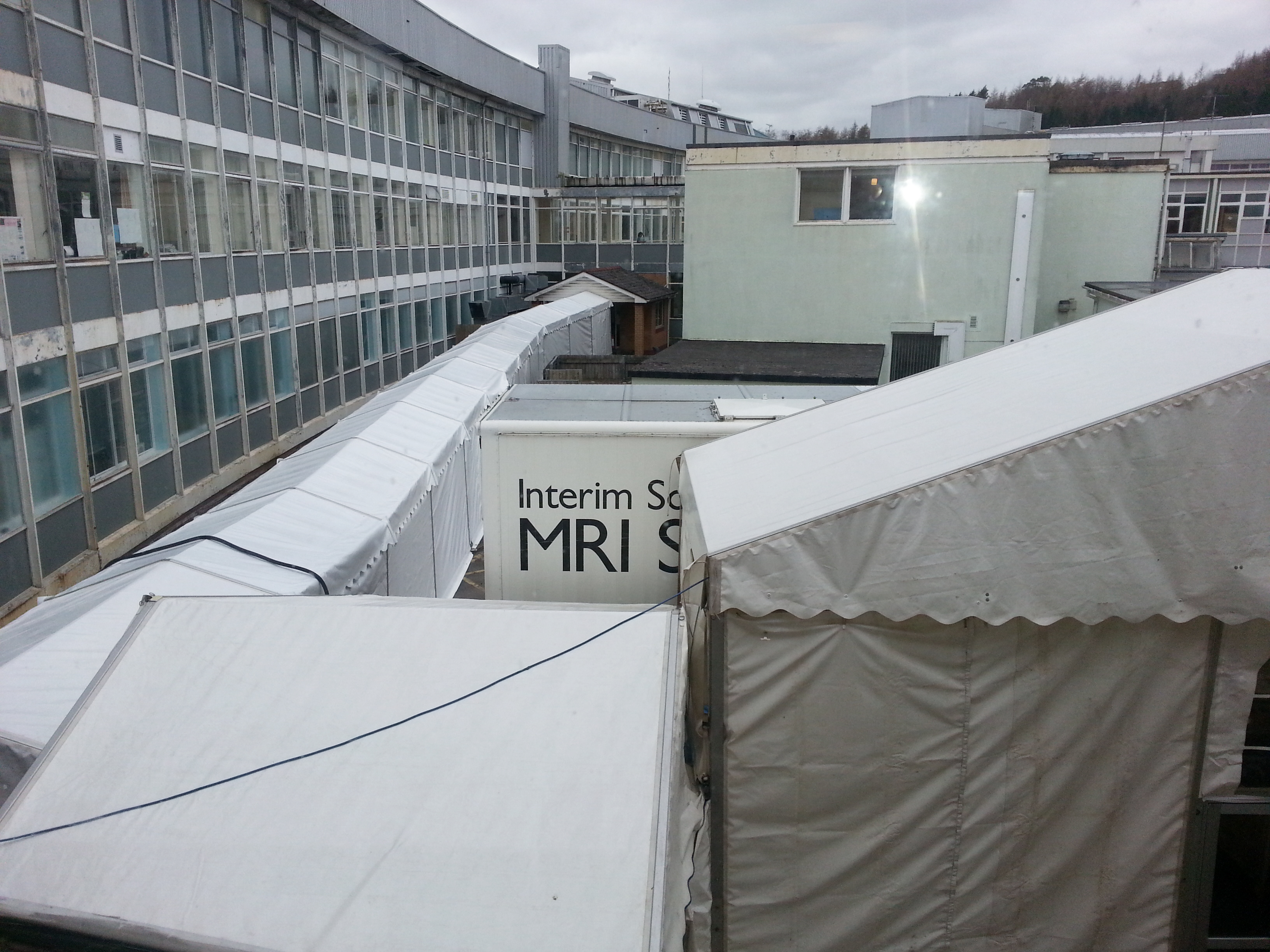 Careful Planning
Careful planning is required for this type of installation to ensure that trauma patients can be transported via the covered temporary walkway and into Mobile MRI Scanner Unit as comfortably as possible.
We will install a wooden flooring system with extra thick rubber backed carpet to ensure flooring is level so that trolley transportation is smooth. Our team will install an extra high canopy cover to enclose the mobile unit and to accommodate the stairs and lift access to the unit. Our walkway and unit cover will be carefully linked so the structure can be heated during cold weather.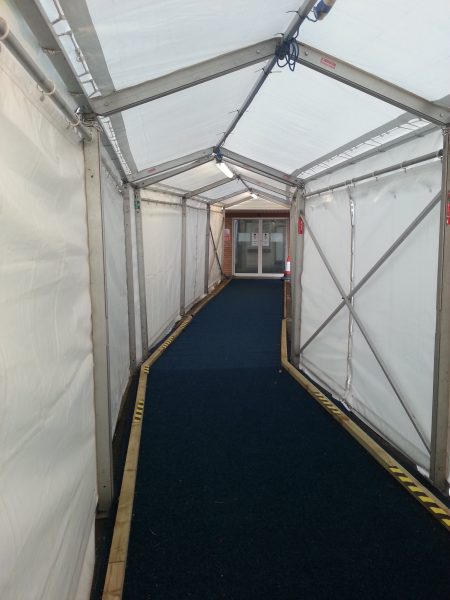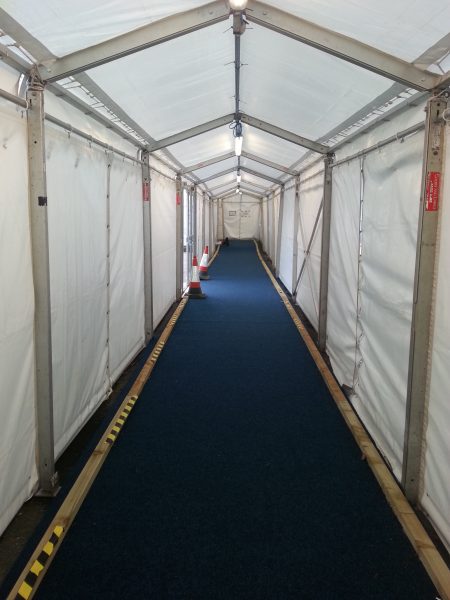 24 Carrot Events are happy working within a restricted space and we can negotiate buildings and trees without blocking access points. This takes a lot of careful planning along with custom built modules that we build into the standard structure. Guttering and doorways will be installed to avoid leaks and drafts during bad weather. Often this type of installation is required over a few weeks or months and we will arrange regular visits to complete a safety check.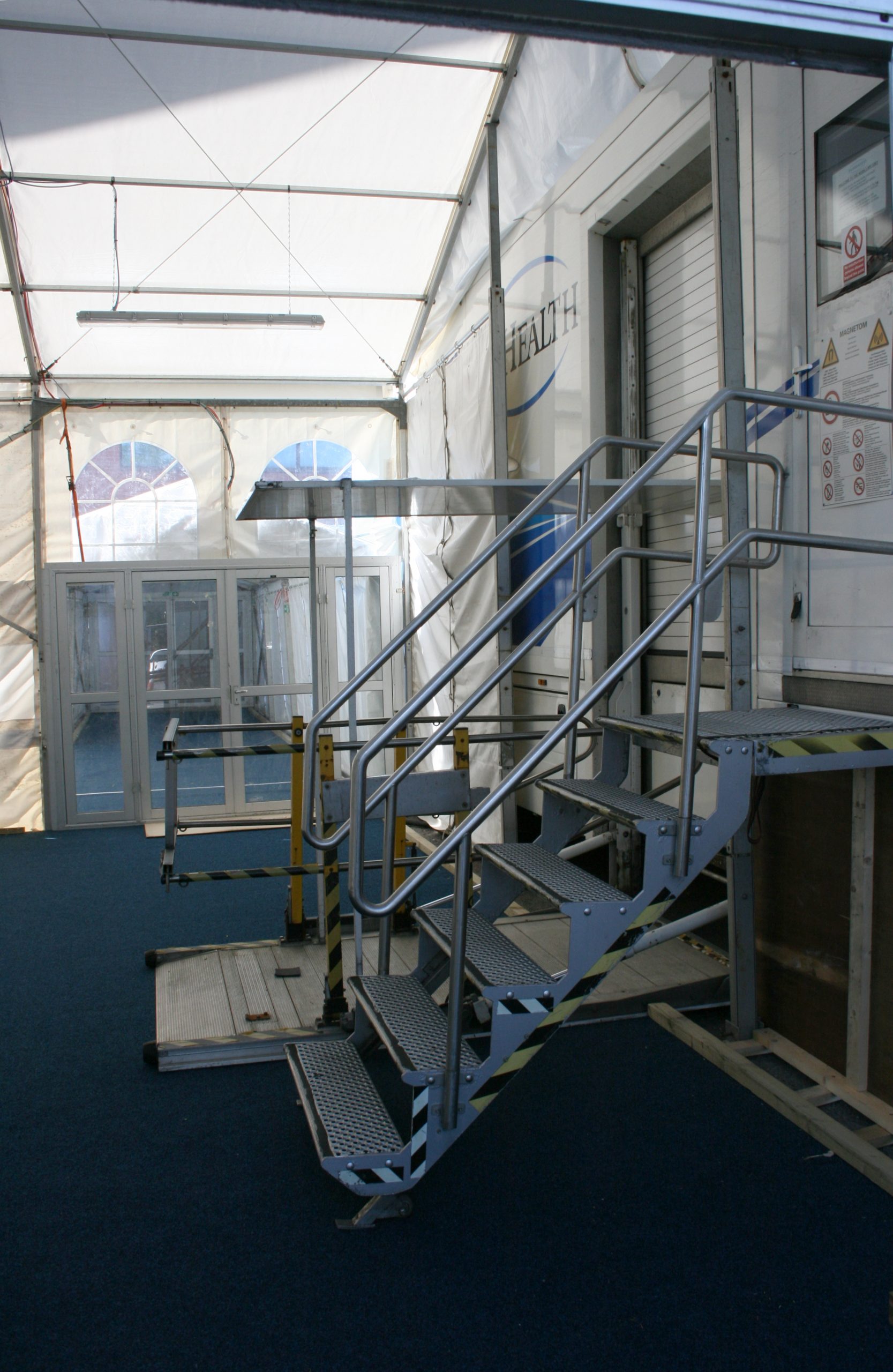 We have supplied temporary mobile unit access structures at Glangwili Hospital, Carmarthen; Prince Philip Hospital, Llanelli, and The Royal Gwent Hospital, Newport among others.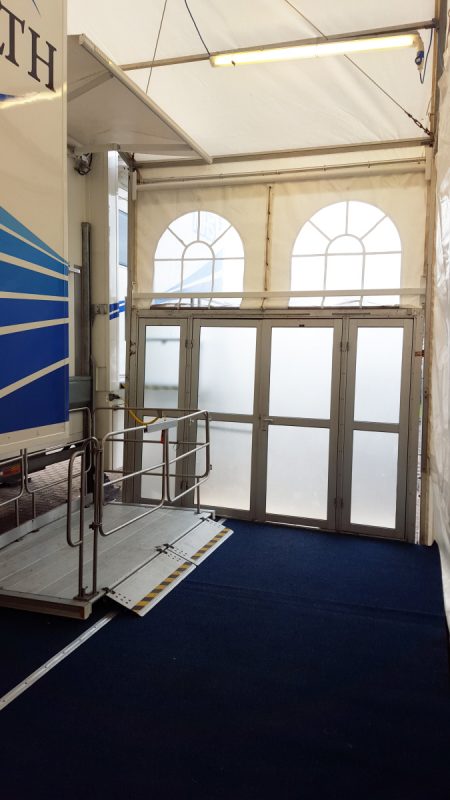 More details on one of our installs at Glangwili Hospital in Carmarthen can be found by clicking here